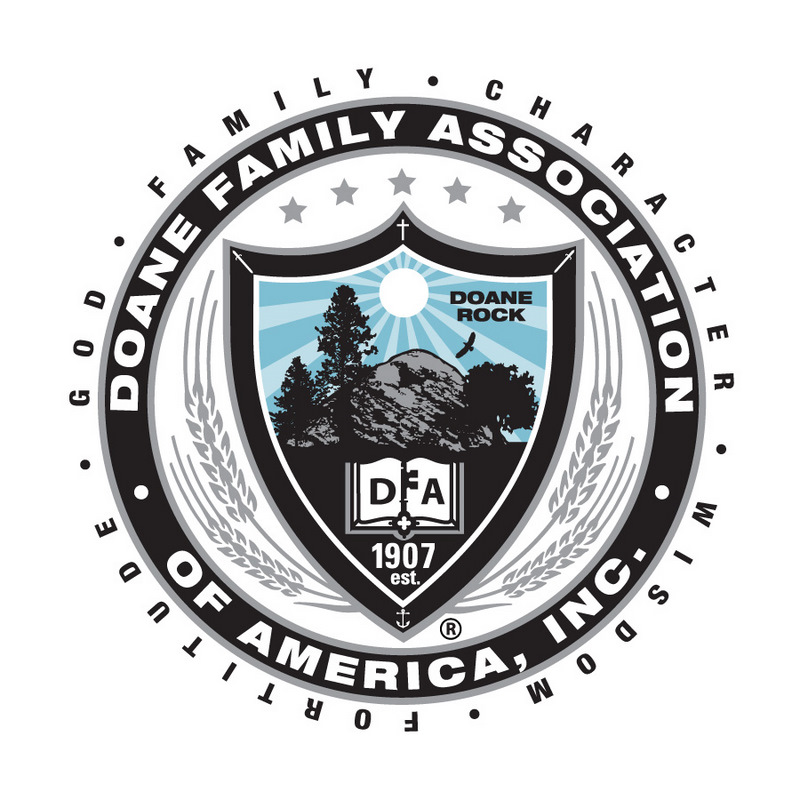 Home
Contact Us
Doane College
Membership
Genealogical Information
Calendar/Events
DNA Project
DFA Chapters
Who was Deacon John Doane?
DFA Publications
DFA Bylaws and Constitution
People Places Things
The DFA Logo
Doane Family Foundation Scholarship
DFA Reunion Pictures and Papers

Membership

We welcome anyone with surnames Doane, Doan, Done, or variations, their spouses and descendants, as well as other interested persons.
Please click on this link to obtain the DFA Membership Application .
Kindly print the form and mail it with your check to:
Ms. Jane MacDuff
DFA Membership Chairman
12154 Clipper Drive
Lake Ridge, Virginia 22192
Questions? Email the membership chairman at membership@doanefamilyassociation.org .