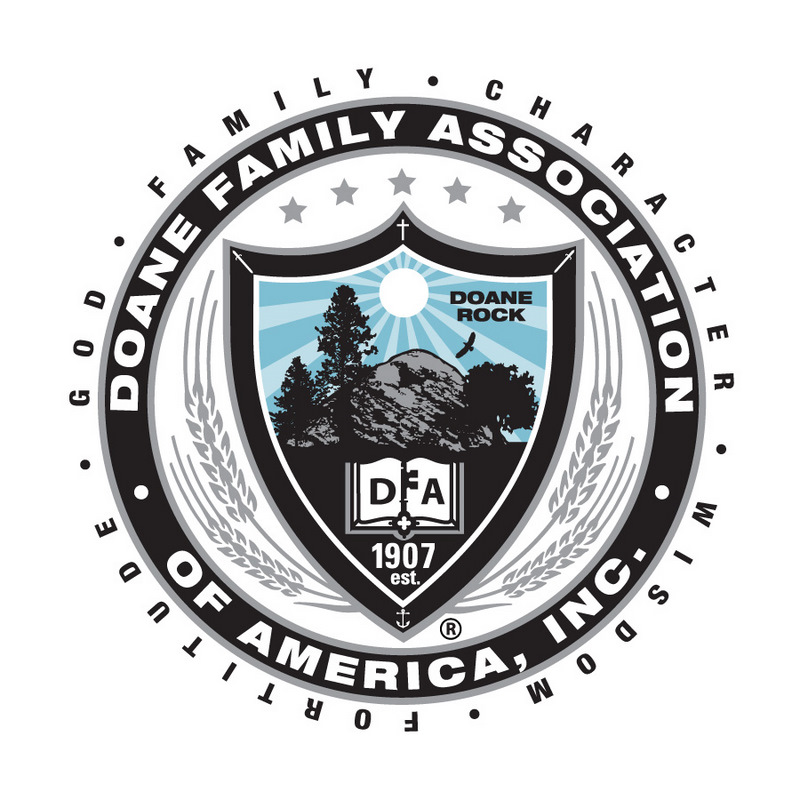 Home
Contact Us
Doane College
Membership
Genealogical Information
Calendar/Events
DNA Project
DFA Chapters
Who was Deacon John Done?
DFA Publications
DFA Bylaws and Constitution
People Places Things
The DFA Logo
Doane Family Foundation Scholarship
DFA Reunion Pictures and Papers


The Doane Family Association of America

The Doane Family Association of America, Inc. Organized to create interest in the history and welfare of the descendants of Deacon John Doane, who came to Plymouth in 1630.
We welcome anyone with surnames Doane, Doan, Done, Donne, or variations, their spouses and descendants, as well as other interested persons. We invite you to visit our website to learn about our reunions, activities, publications, genealogy, and membership.
Reminder to Doane Family Association members: Please be sure to notify the membership chairman if your email or mailing address has changed.
SAVE THE DATE!
The 53rd Reunion of the Doane Family Association of America will be held at the Saginaw Valley State University, Saginaw, Michigan from Monday July 21st - Saturday July 26th, 2014. See the 2014 Reunion page for more information.