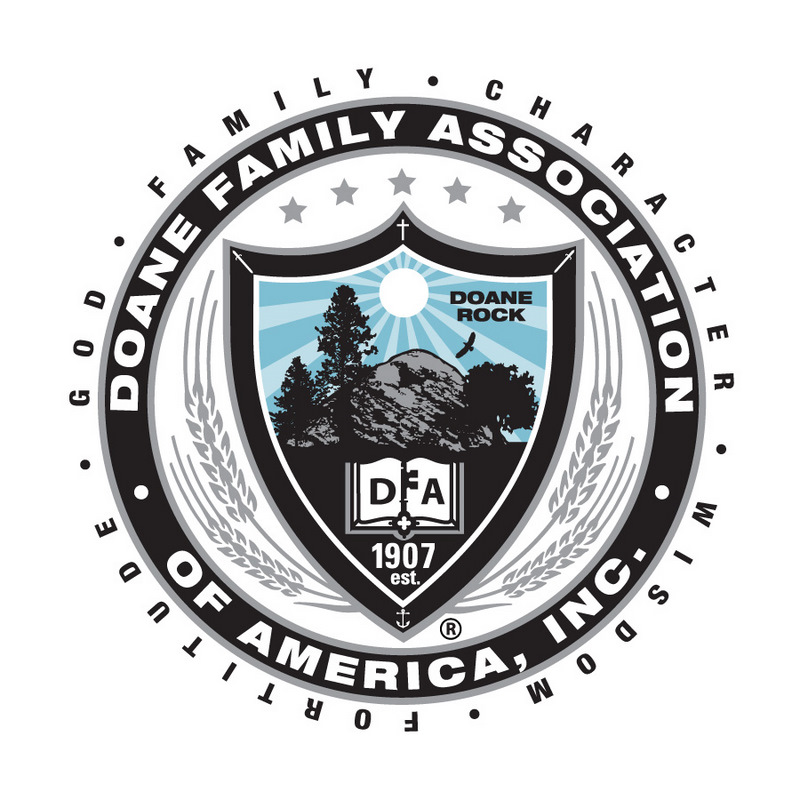 Home
Contact Us
Doane University
Membership
Genealogical Information
Calendar/Events
DNA Project
DFA Chapters
Who was Deacon John Done?
DFA Publications
DFA Bylaws and Constitution
People Places Things
The DFA Logo
Doane Family Foundation Scholarship
DFA Reunions/Gatherings Pictures and Papers
DFA Newsletters 1982 - present




The Doane Family Association of America

The Doane Family Association of America, Inc. Organized to create interest in the history and welfare of the descendants of Deacon John Doane, who came to Plymouth in 1630.
We welcome anyone with surnames Doane, Doan, Done, Donne, or variations, their spouses and descendants, as well as other interested persons. We invite you to visit our website to learn about our reunions, activities, publications, genealogy, and membership.
Reminder to Doane Family Association members: Please be sure to notify the membership chairman if your email or mailing address has changed.
---
Please support the Doane Family Foundation by shopping at Amazon Smile. The purpose of Doane Family Foundation Scholarship Fund is to assist Doane Family members who wish to attend Doane University or another institution of higher learning for undergraduate studies. When you shop at Amazon Smile, Amazon gives a portion of what you pay to the Foundation's scholarship fund.
Click on the logo and then designate Doane Family Foundation as your charity to support.



---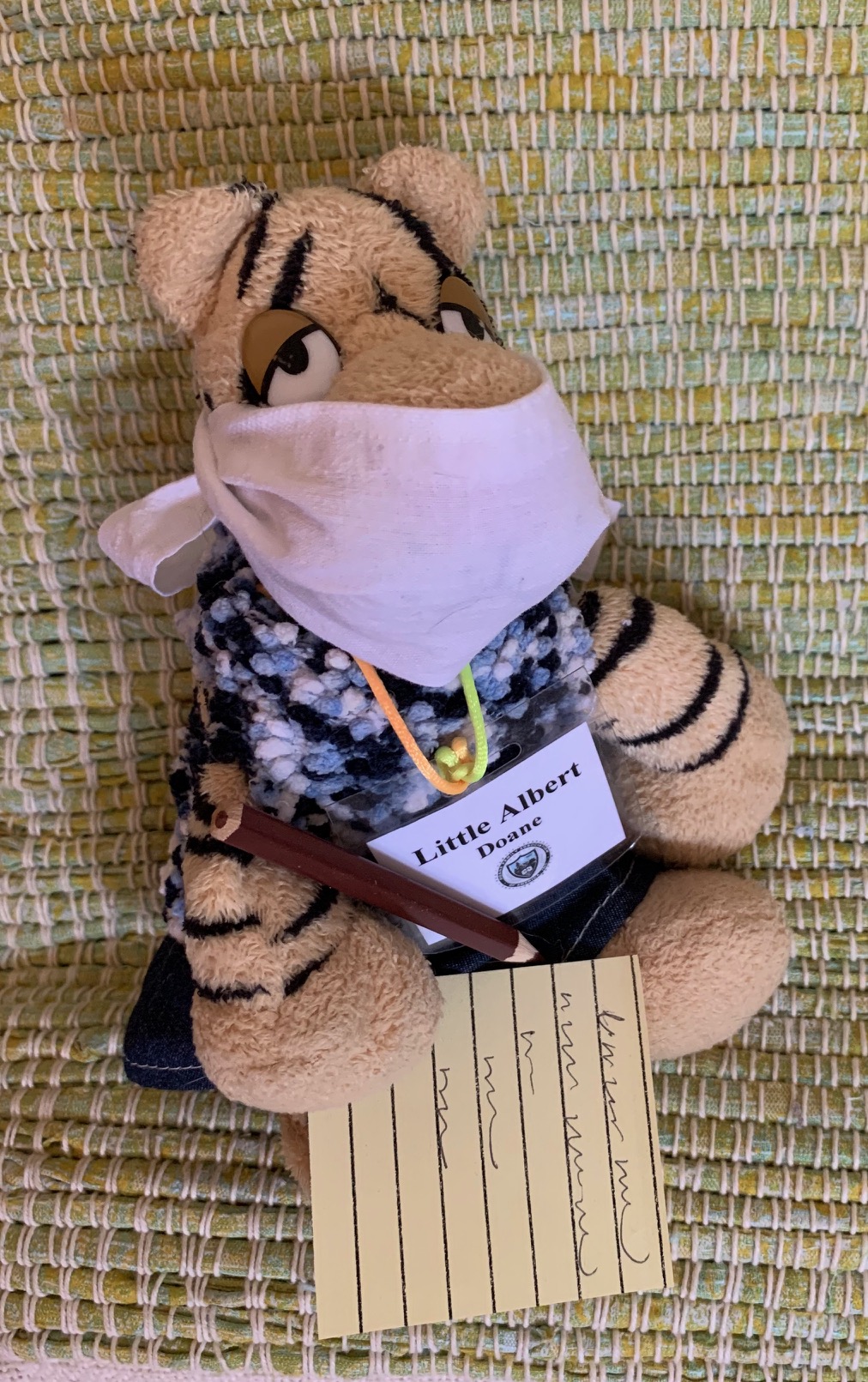 DFA 2020 Reunion will be postponed to July 2021
Please read this message from Janet Jeffries at Doane University :
Little Albert has been hard at work this last week helping the reunion committee work out options for our poor, threatened summer reunion. Here's is the latest. After much juggling of dates with conference planners from all over the country and Doane's own annual Summer commitments, the university's event department has assured us that we can have a July 2021 week for our reunion. We will not know the exact dates for awhile. Now we need your help. Please save your reunion info/registration flyers. We won't reprint! We will follow the exact same schedule and will only make changes if issues develop with random components of the event. Little Albert suggests that you put your registration brochure in a very safe place, and tell someone else that location. Later, in a few months when you forget where it is, your family or friends can remind you!
You will be issued a new registration page next spring that will list prices and correct dates, and you will return that to Ann. When the 2021 date is set, Little Albert will let you know, and will suggest you take a Sharpie and write the new dates across the masthead of your 2020 flyer. Okay?? Please spread the word about the postponement and the saving of the flyer to any and all DFA members you encounter. Information will also be published in upcoming newsletters. Also, stay tuned to this page, as Albert is working on a surprise to ease the disappointment of a postponed reunion. The committee is turning a lot of the work over to him going forward!

p.s. Already lost your 2020 reunion flyer ? You can find one here ! 2020, 2021 Reunion Registration Flyer
Questions? Please contact 2021 REUNION COMMITTEE
---